Information For Exhibitors
Be a part of Canada's first expo promoting the respectable and responsible use of marijuana as medicine.
To sign-up for an exhibitor booth at the show, see the information provided on this page. Book now to ensure you get the booth you want.


You can also click here to contact us via email.
To reserve your exhibitors booth space for the 2010 show please download the booth order form, floor plan and additional vendor registration information forms (to the right).



Click Here for Hotel

Information

Official Vendor Forms
Exhibitors: *For official 2010 show information download the official vendor forms and sales kit by clicking the links provided below, or you may also contact the show manager for more information.




Show Manager -
James K. Mahon. CEM, C.D.E
James Mahon Associates/ITS.
Phone: 905-510-4476
Email: jimm2@cogeco.ca

PR Manager -
DS PUBLICITY GROUP
Dani Stern
Office: 416 691 3033
Mobile: 416 457 3475

Email: dani@dspublicitygroup.com



Download the Official Vendor Forms (.pdf download)

Vendor Form Kit Includes

Show Appllication Form (.pdf)
Sponsorship Opportunities (.pdf)
Show Guide Opportunities (.pdf)
Show Guide Ad Contract (.pdf)
Display Booth Options (.pdf)
Floor Plan (.pdf)




Expo Office


Medical Marijuana & Hemp Expo
c/o medicalmarijuana-hempexpo.com Inc.
250 The East Mall
P.O.Box 36531
Etobicoke, Ontario
M9B 3Y8
Phone: 416.620.1951
Fax: 416.620.0698







Get EXPO Tickets!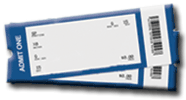 Register Today!

2010 Expo Features

*World's LARGEST Vapor Lounge


*2010 Global Marijuana Music Awards



*Ha-Swesh Hemp Fashion Show


Michelle Rainey Patient Advocate

Expo Sponsored By:


Weed World


Zephyr Vaporizers


Mountain High & Cones
_________________________
Connect With Us!





Join the TY Medical Marijuana &
Hemp Expo Group on Facebook.