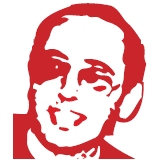 The 2nd Annual TreatingYourself Expo was by all accounts A SMASH HIT! If you missed this years conference hosted at the Metro Toronto Convention Centre you can still CHECK OUT THE SHOW! Watch the video instead!





Treating Yourself magazine is excited to host the 2nd Annual Treating Yourself Expo in June of 2011 at the Metro Toronto Convention Centre.

We are currently seeking vendors, exhibitors, and sponsors for this very high-profile event and we want you to be a part of it. Mark June 3rd - 5th, 2011 on your calendar and join patients, their friends and loved ones, professionals, distributors, manufacturers from the hemp, medicinal marijuana, alternative medicine industries and high risk payments from across North America and Europe. Showcase, demonstrate, educate about, and sell your products to a wide range of attendees. Your product or service has the potential to reach thousands at the Expo!

From your product's name on our event website, full page ads in Treating Yourself magazine issues #27 and #28, exposure of your product and/or services to not only the public in attendance and also our professional national media and public relations team; these are just a handful of the benefits our vendors will enjoy. Counting patients, vendors, medical and professionals from the alternative medicine and hemp industries among it's expected attendance of 20,000+. Treating Yourself Magazine's 2nd Annual Expo promises to be a world stage like no other seen before in Canada, offering three days of networking, learning, advertising, and vending in an interactive, inclusive environment. Don't miss your chance to be a part of this extraordinary event!

Founded by me, Marco Renda in 2002 and distributed in countries world-wide, Treating Yourself is a journal written for patients, by patients. Our mission is to build awareness, generate interest, educate and provide our readers (which include medical marijuana, alternative medicine users, members of the hemp community, their caregivers, professionals in this and related industries) with conscientious, ethical, and reliable information to assist them with the management of their wide and varied health needs and provide them with access to safe and reliable products.

To help us achieve this goal, the 2011 Treating Yourself Expo will be hosting a series of workshops, seminars, on subjects like medical marijuana, activism, security and safety, alternative medicine, nutrition, hemp, cooking, and more.

This one-of-a-kind event will also have a facility-approved 4,000 square foot vapor lounge to accommodate medical marijuana patients who can feel comfortable and relaxed medicating. While there is absolutely no selling or distributing of marijuana permitted at the Expo, we encourage patients to bring their own medicine along with them, as vaporizers of all makes and models will be available for use. These include, but are not limited to the HerbalAire, Volcano, and the De-Verdamper. Our hope is to give patients an opportunity to determine which type is most suitable for their individual needs.
By joining us as a vendor and saying yes to the exhibit opportunities of Canada's 2nd Annual Alternative Medicine Expo in 2011, you're saying yes to the growth of your brand's visibility among the consumers and decision-makers of your target market. This year will offer our vendors unique opportunities to exhibit their merchandise. You will also be extending your reach to a national and world-wide audience. With representatives, sponsors, vendors, and professionals from across Canada and around the world, there's no better place for you to showcase your products and information.

Register today for your best chance at securing your first-choice location on our expansive floor plan. I am also pleased to answer any questions you may have about the event at the email address listed below.

I look forward to seeing you in Toronto in 2011!

Take Care and Peace,
Marco Renda
Publisher
webmaster@medicalmarijuana-hempexpo.com

For more information:
contact us via email.

Read our letter of Introduction.